So your cruise has a stop in Villefranche? Congratulations, you are in for a treat!
Villefranche is one of those rare ports that not only offer a number of wonderful destinations for a memorable shore excursion but also easy and inexpensive public transportation to get there on your own.
There is really no need to spend buckets of money for an expensive tour offered by your cruise line when your port is Villefranche.
So, what is there do to from Villefranche? Read on and find out which destinations I recommend for a day in port (though of course you could visit the same places if you are staying longer in the area).
Villefranche and its Port
Villefranche is a small town in Southern France, about four miles east of Nice. With just around 5,000 inhabitants it is nonetheless the most visited cruise port in France with over 500,000 cruise passengers per year.
The reason? Villefranche has a naturally deep harbor that allows even large cruise ships access. Consequently, it serves as the main cruise port not just for nearby Nice but for the entire Cote d'Azur.
Villefranche is a Tender Port
Villefranche is generally a tender port for cruise ships. Instead of just walking off the ship onto the pier you will have to be shuttled there by small tender boats.
Depending on your cruise line/ship you may have to get your tender tickets ahead of time. Check on this ahead of time so you do not lose time on your port day.
Usually, cruise line tours have priority so if you are touring on your own you may not be on the very first tender in the morning.
In my experience, tendering tends (ha!) to run smoothly but does require some extra time for getting on and off the ship. Don't forget to account for this when planning your day.
Tender ports may also be skipped in inclement weather as the tender process could be dangerous. However, if you are cruising in the Med in the spring/summer/early fall the weather will likely be fine so this is unlikely to happen to you here.
The Town of Villefranche
Villefranche is a cute little town and if you are looking to just chill out (maybe a port-heavy itinerary with all the big hitters – Rome, Florence, Naples – has worn you out) you could do worse than spending your time here.
Aside of the harbour, two churches, Église Saint-Michel and Chapelle Saint-Pierre, and the Rue Obscure are worth a visit.
However, if you want to venture further afield there are plenty of options. And if you get back to Villefranche a bit earlier, you can still explore the town or spend some time at the small beach right in town.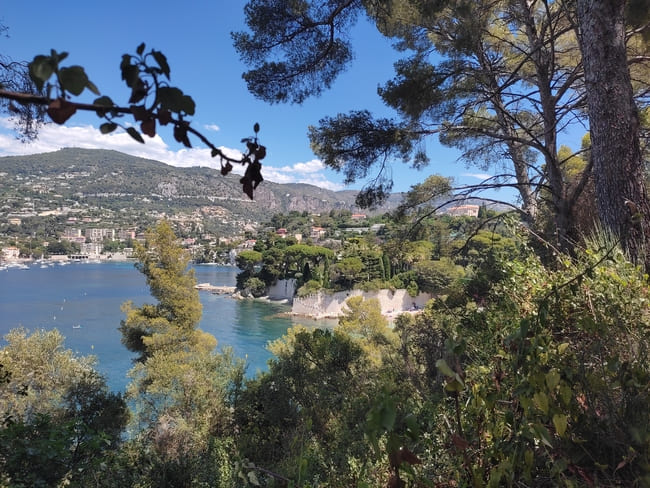 Local Transportation from Villefranche
If you haven't signed up for a tour or pre-booked a driver, your main options are bus and train. Luckily, both are easy to get to from the port.
Train
To get to the train station of Villefranche-sur-Mer you just walk east from where you get ashore along the shore. When you get close to the beach you will see the train station up some steps (total walking time around 10 minutes).
Bus
To catch the bus in either direction you will have to go uphill for at least a bit (depending on which bus you want to catch).
1. Villefranche Excursion: Monaco
Monaco is of course at the top of the list for many travellers. This small principality is known not only for its Grand Prix but also as the home of many millionaires and for the casino.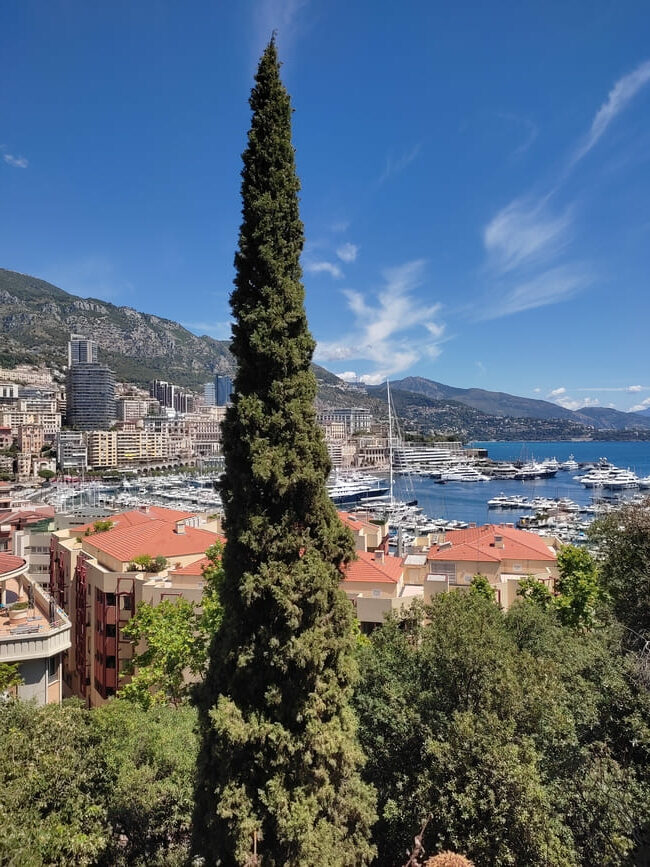 How to get there
You can catch a train from Villefranche directly to Monaco-Ville. This will take around 15 minutes and cost approximately Euro 3.30 one way.
What to see and do in Monaco
Good to know
Don't forget to bring your passport. Not only is Monaco its own country but you will absolutely need your passport if you want to check out the famous casino.
2. Villefranche Excursion: Villa Ephrussi and Cap Ferrat
This is my personal favorite for a day from Villefranche!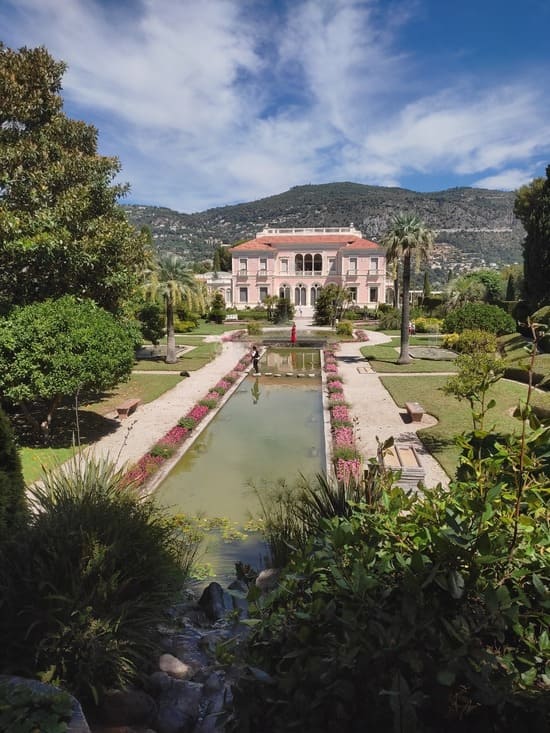 How to get there
The easiest way to get to Villa Ephrussi de Rothschild is by taking Bus 15 (Euro 1.50 each way) from the upper part of town. You can get out right across from the Villa or stay on until the town of Saint-Jean-Cap-Ferrat.
What to see and do
A beautiful mansion
Gorgeous gardens
Hike along a pretty coast with pine trees
The cute town of Saint-Jean-Cap-Ferrat
Plenty of places to take a short swim
Good to know
Make sure to wear sun screen/sun protection and don't forget to take plenty of water!
3. Villefranche Excursion: The City of Nice
With over 340,000 residents Nice is a fairly large city but it has a very inviting vacation vibe! During my stay there I was pleasantly surprised by Nice – definitely one of my favorite cities anywhere.
How to get there
The fastest and easiest way to get from Villefranche to Nice will be by train (7 minutes, Euro 2.10). However, if you take Bus 82 you can enjoy a beautiful view from high up on the hills during the drive.
What to see and do
The Promenade des Anglais with the Hotel Negresco
Vieille Ville (the Old Town)
Various Art Museums
Castle Hill Park with beautiful view over the city
Port Lympia with many impressive yachts
Good to know
If you want to see Nice from the top of Castle Hill you can save yourself the hike up – there is a free elevator that will get you up there without effort!
4. Villefranche Excursion: Èze
Èze is a popular destination for tourists – it is an extremely cute and quaint village. If you are looking for a romantic destination – look no further.
However, personally, I find there isn't actually that much to do in Èze so half a day should be plenty. You could easily combine a visit in Èze with another destination.
Be aware though that Èze can get very crowded during busy times so it might be best to go there first thing in the morning.
How to get there
You can take the bus 602 from Villefranche to Èze (15 minutes, Euro 1.50). Do not take the train or Bus 607 unless you are up for quite a hike. Both will take you to Èze Cote Mer which is the part of town down at the seaside. The more popular old town of Eze is on the hill (and the hike up is quite challenging).
What to see and do
Admire the romantic alleys and buildings
Visit the Jardin Exotique (Botanical Garden with special emphasis on succulents)
Shop at one of the local perfume factories
If you are up for a hike you can take the Chemin de Nietzsche to get from the old village down to Èze Cote Mer (you can get a train back to Villefranche there)
Good to know
Make sure you go to Èze and not Èze Cote Mer unless you want to hike up a steep hill.
5. Villefranche Excursion: Cannes
Cannes – nothing screams movie glamour and famous actors more than this small town to the west of Nice. Crowded during the Cannes Film Festival, it is a lot sleepier during the rest of the year.
The town is definitely upscale – like a French Beverly Hills – but the real highlights are the Iles des Lérins, two islands you can explore by boat.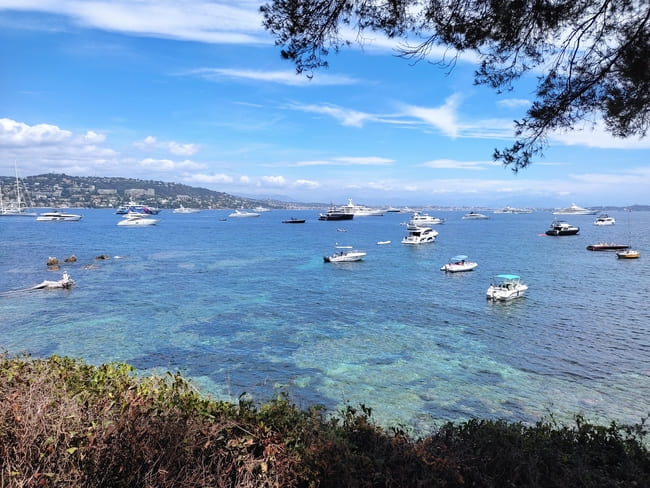 How to get there
The train from Villefranche to Cannes takes around 48 minutes and will cost about Euro 8.80 one way. It runs frequently during the day.
What to see and do
The posh stores along Rue d'Antibes
La Croisette with the Palais Festival where the Cannes Film Festival takes place (in 2023 the Film Festival will be from May 16 to 27)
Le Suquet, the old part of town
The islands Saint-Honorat and Sainte-Marguerite
Good to know
If you are planning to visit the Isles des Lérins while on a cruise stop in Villefranche I recommend you do this first when you get to Cannes to minimize the chance of missing your ship.
6. Villefranche Excursion: Antibes
With Port Vauban Antibes has the largest yachting harbour in Europe. No wonder that many millionaires have vacation homes in this quaint town with its many beaches.
Antibes is a bit further from Nice (and Villefranche) but is worth a visit.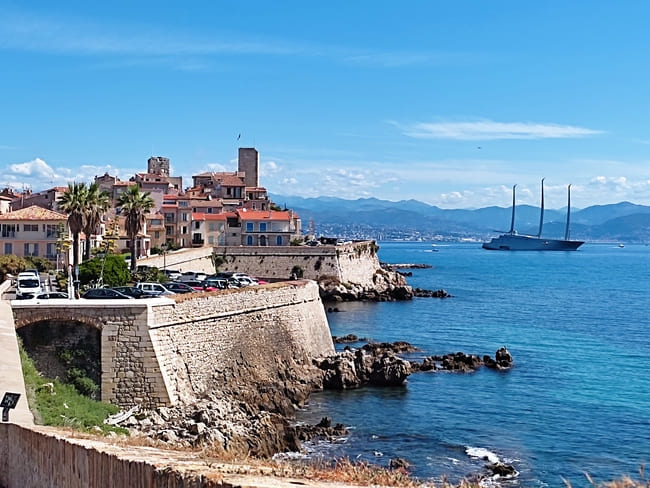 How to get there
The train from Villefranche to Antibes takes around 35 minutes and will cost about Euro 6.40. It runs frequently during the day.
What to see and do
The Picasso Museum
The Old Town of Antibes
The Harbour with the many fancy yachts
Beaches of various sizes
Hike around Cap d'Antibes and enjoy a peek at the homes and boats of millionaires
Good to know
If you plan to hike around Cap d'Antibes I recommend you take Bus 2 or 14 from the train station to Eden Roc or Port de la Salis respectively. I did not and it is quite a long walk to the start of the hike.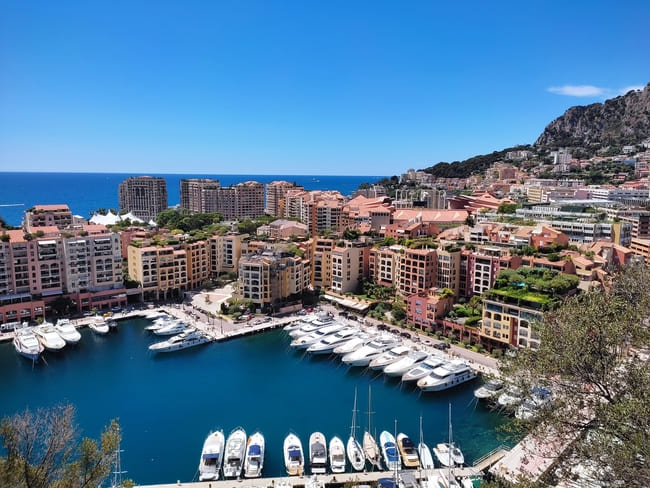 My Top Tips for Excursions from Villefranche
Make sure to wear sun protection and take water with you – the Mediterranean sun can be hot
Do not get on a train without the proper ticket – even if the ticket machines are broken. You will pay a fine no matter what!
Wear practical shoes if you plan on walking any distance, especially on the Chemin de Nietzsche in Èze
Don't forget your passport if visiting Monaco
Villefranche is a tender port – get a tender ticket if needed and include some extra time in your plans
Make sure to validate your train ticket