Dining solo is probably one of most difficult things when travelling on your own. Even if you – like me – enjoy solo trips, meals can be more difficult. Most of us are nervous when going to a restaurant alone and eating on your own can be pretty boring. And let's face it – we may feel like others are staring at us or judging us.
To be honest, I still find this the most challenging part of a trip so I don't have a complete cure for the problem. But I have found a number of work-arounds and tricks that make this aspect of travelling less difficult – and even enjoyable.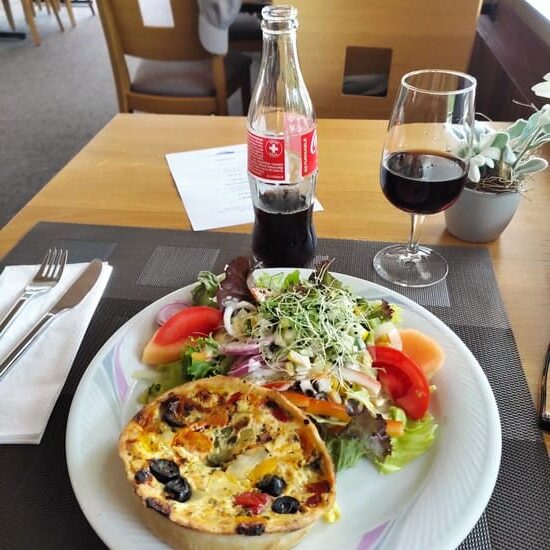 You can avoid dining solo even if you travel alone
Even if you have no travel companion there are some vacations which will basically provide you a dinner partner (at least if you so choose). Not only will you not have to eat alone, but you will have someone to talk to and connect with. Possible vacations like this are:
Cruises
Depending on the cruise line there may be traditional (or assigned) dining offered. This just means that you have a fixed time (usually early or late dining at around 6 pm and 8 pm respectively) and a fixed table in the main dining room with assigned dining companions.
Cruise lines generally try to assign tables in a way to make passengers happy (e.g. by seating families with kids together or Spanish speaking couples etc.).
Of course you may be assigned to a table with other guests you would not normally chose as companions but personally I find this quite fun and adventurous. Often we tend to live in our own bubble and this is a chance to change that. Who knows – the person you would not willingly have met may be great fun.
And you don't have much to lose. If you don't hit it off, you can always ask to be reassigned to a different table.
Some cruise lines that have offered traditional dining in the past are Royal Caribbean, Cunard, and Princess. Most cruise lines did stop seating strangers together during the pandemic but some have started up again. Definitely double-check before booking if this is important to you though.
Cruise lines that do not generally offer traditional dining will often offer a special get-together or table for solo cruisers. Some, like Norwegian have special solo cabins with a shared lounge area to meet up and arrange tables for dinner.
Since the pandemic, I haven't seen much traditional dining but most cruise lines do let you opt to share a table when you check in. On my transatlantic cruise with Norwegian Getaway this year I had some great dinner conversations due to this.
This means you will eat with different companions every time – less cozy but a chance to meet even more new people.
And even if all that fails – cruise lines are used to solo diners. When I had Unlimited Dining on Harmony of the Seas, I ate at a different restaurant almost every day. But all the waiters went out of their way to make me feel welcome.
Other vacation types with shared dining
Cruises aren't the only vacations offering shared dining. I have had good experiences with dude ranches, walking holidays, and some all-inclusive resorts. On most organized tours guests also eat together.
But what if you do not enjoy this kind of vacation? You don't like cruises and all-inclusives but want to strike out on your own? No worries – there are other options.
Meals with a show or other entertainment
There are many combinations of dinner (or possibly other meals) with some sort of show or activity. While most people still go there as couples or in groups, you definitely won't be bored as there is plenty going on.
Depending on the location you will find different offerings. Consider a murder mystery dinner, a dinner with a show like Walt Disney World's Hoop-dee-doo-Revue, or a regular dinner show e.g. in Las Vegas.
Food Tours
Especially in larger cities you can often choose between various food tours. Generally, the participants will meet up and visit various food stalls, shops, bars, restaurants etc. and eat smaller plates at each location. Many of these offerings have great reviews and look so much fun, but they can be pricey. I haven't gone on a food tour yet but it is high up on my wishlist!
Cooking Classes
Another great option – you learn how to prepare a local dish (something to impress your friends back home with), get a delicious meal and can enjoy the company of your fellow students.
Have a picknick or take food back to the room
This is a great option that will also save you some money. I often have lunch when out and about but go by a grocery store to pick up a salad or some bread and cheese (and wine) for dinner. Touring cities or hiking over the countryside can be exhausting so sometimes I am quite happy to settle down early, have a nice hot bath, snuggle in my PJs, and watch some Netflix while enjoying some local foods.
Maybe even more fun is a picknick in a local park or on a hike, especially if you are trying to stick to a budget. When travelling in Switzerland last summer I was very glad that I didn't have to pay big bucks for every meal!
Of course, if staying at an Airbnb or in a timeshare you can also cook a proper meal (and still save money). I am usually too exhausted after a long day touring but maybe you have more stamina!
Tips to make dining solo less awkward
Eat at casual places
You can (and should) eat solo at any restaurant you like but if you feel uncomfortable being the only "single" diner, it can be helpful to eat at a place that has a larger percentage of solo diners (e.g. business people, students, or shoppers). Great choices here are museum cafeterias, food courts, food markets, or department store restaurants. And often these places offer really good or interesting food as well.
Plan ahead
I don't mind dining solo but do find it difficult to enter a restaurant on my own. Not sure what I am worried about? But if you are the same, planning ahead and making a reservation can be helpful. That way you are already locked in and don't have to decide where to go at the moment. I find that not having to make the decision when you are already hungry and tired eases the process.
Enjoy the experience
Observe what is going on around you
Dining solo is an ideal chance to people watch.  Make up fun backstories for other guests or just feel smug that it is not you that has to deal with the overbearing husband or moody teenager.
You also can appreciate the beautiful view or the bustling street scene much better alone as you won't be distracted by your companions.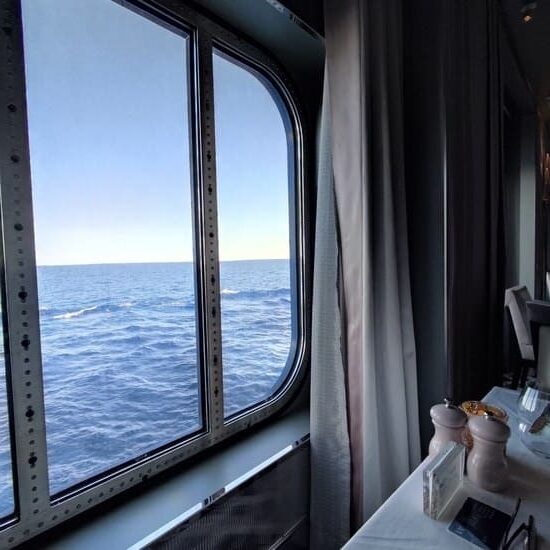 Interact with the servers
If the restaurant is not too busy, you can strike up a conversation with the servers. A great chance to learn more about the country or place you are visiting. This will work best if you are outgoing and does depend on where you are travelling (some countries are more into small-talk than others).
Read a book or listen to music
If you would rather be left to your own devices but fear being bored during meals you can always take a book or your kindle. After all, this is your vacation and you want to have a good time – so why not eat a tasty meal and enjoy your favorite entertainment at the same time?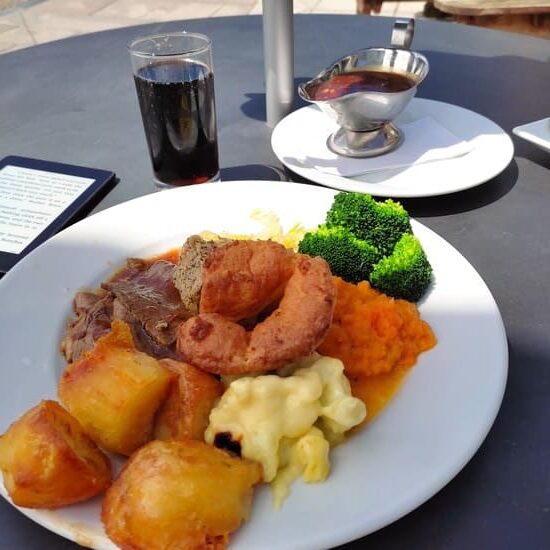 Your phone is your friend
Speaking of electronic devices – I enjoy messaging family (or friends) during the meal. Often there is little time during the day (and sometimes no cell reception) so this is a good time to catch up.
It will also give you a chance to complain about long wait times or rave about an especially tasty meal. So not only does it stop me from feeling lonely but I also feel less bothered if anyone is staring/judging . After all, I know that that I am not truly alone.