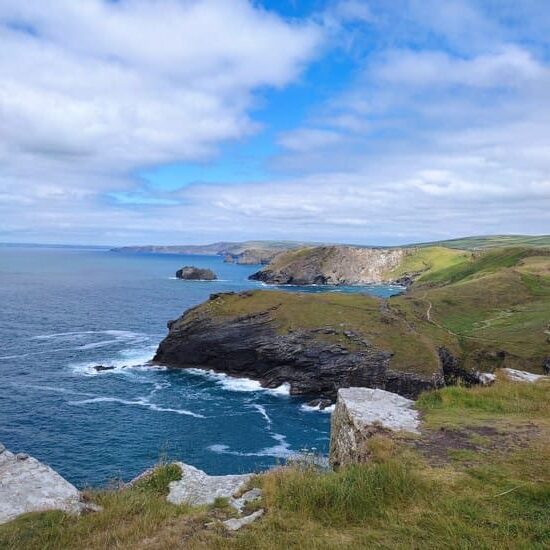 It isn't easy to find a great itinerary for Cornwall without a car. For many years Cornwall was on my bucket list – I wanted to visit but I wasn't sure I could make it work without a car.
Well, in 2022 I finally went for it and I am happy to report that yes indeed, you can visit Cornwall without a car and have a great time!
In this post you will read about what worked and what could have been improved, and what else might be worth seeing.
Is Cornwall worth a trip?
Definitely – Cornwall is a great destination and worth a trip (or two or three). This county in the far of England has so much to offer – great beaches for surfing, myths and legends, gorgeous gardens, many important historical sights, and a stunning coastline.
Cornwall has been the setting for many books and movies – from Dauphne Du Maurier's Jamaica Inn to Rosamunde Pilcher's romances. From Enid Blyton's Malory Towers to Poldark.
Can you tour Cornwall without a car?
Getting to Cornwall from London on public transportation is easy. There is a frequent train connection from London all the way to Penzance in Western Cornwall.
However, Cornwall is big and trains only reach a handful of towns. If you want to see more of the region you will have to make use of the various bus companies operating in the area.
Still, almost every destination can be reached – it just may take a bit longer and you may have to arrange your itinerary according to the train or bus schedule.
So why not tour Cornwall with a car?
A car would indeed be helpful when travelling in Cornwall. You can make your own schedule and can avoid lengthy detours.
Unfortunately, I am just not the most confident driver and did not want to have the hassle of driving on this trip, especially not on the left side of the road.
If you enjoy driving, renting a car may be the best option for you. Be aware though that roads can be very narrow and very crowded. I did feel that many more experienced and confident drivers would struggle a bit. But it is really up to you – what do you prefer?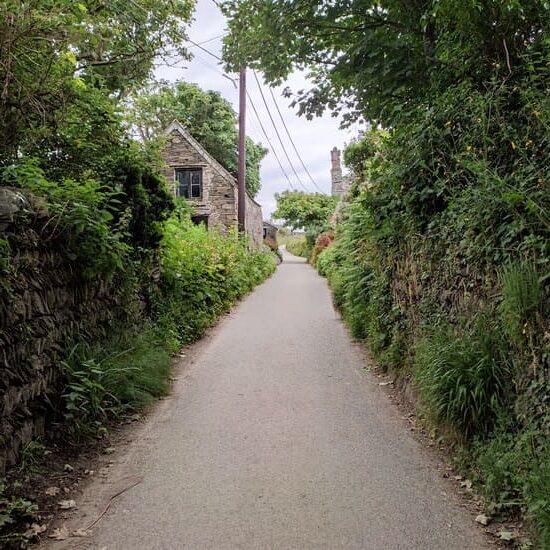 Is this itinerary only good if you don't have a car?
Not at all, I think my itinerary would work great with a car. However, with a car you would have some more options and could probably include a bit more. You could for example easily make a stop in Port Isaac on your way to Tintagel.
How many days do I need for Cornwall?
As always, the longer you can stay the more you can do and see (obviously). There is plenty to keep you occupied for a good long while in Cornwall.
However, I think two weeks would be enough time to see most of what you want to see at a leisurely pace.
If you have ten days (like me) you will have to cut out some sights but you should be able to see the major attractions and a couple of things you are especially interested in.
I would say a week is the minimum you will need if you want to hit the main sights of Cornwall. Any less, I would choose the area you are most interested in (e.g. Tintagel and the North Coast or St. Ives and the West) and explore there.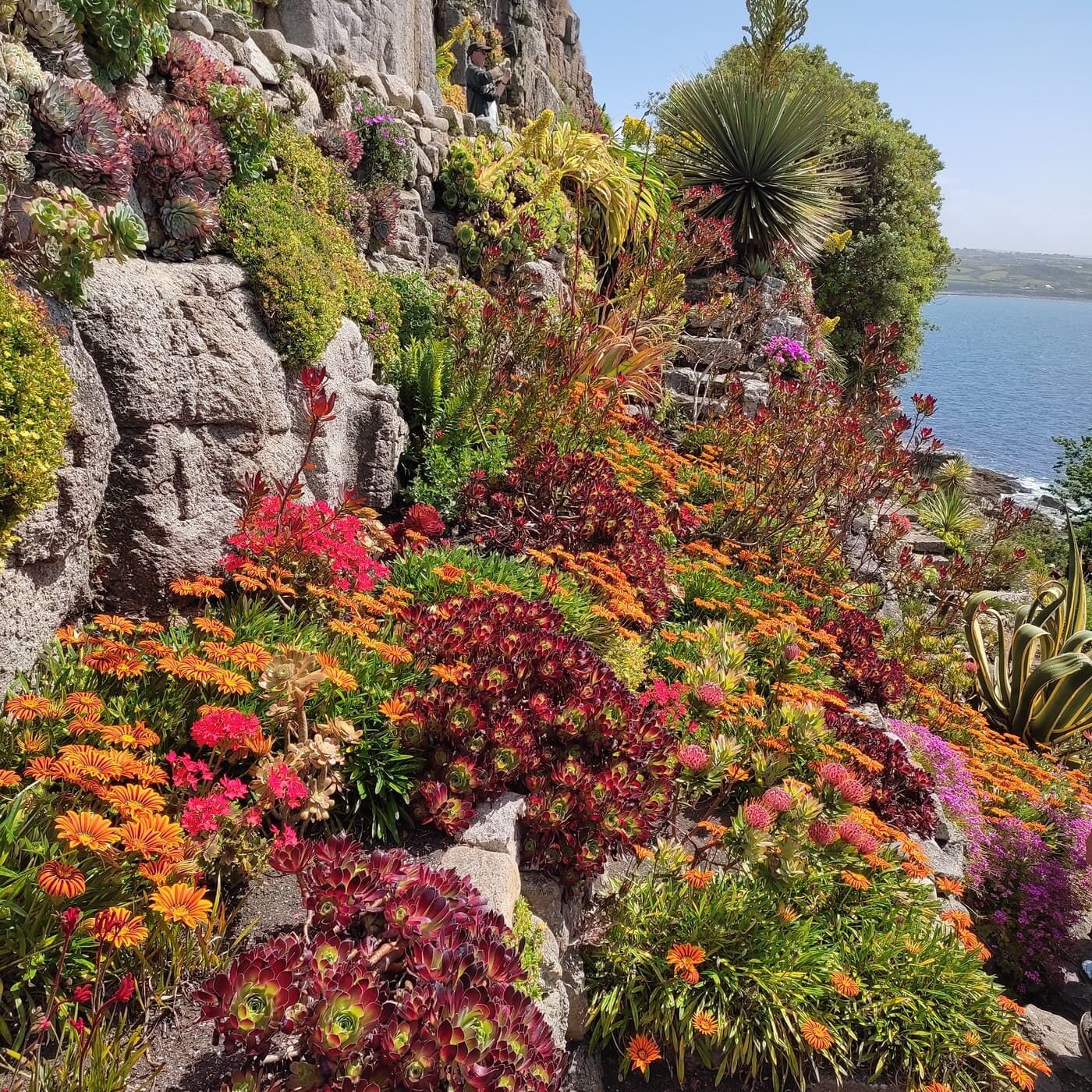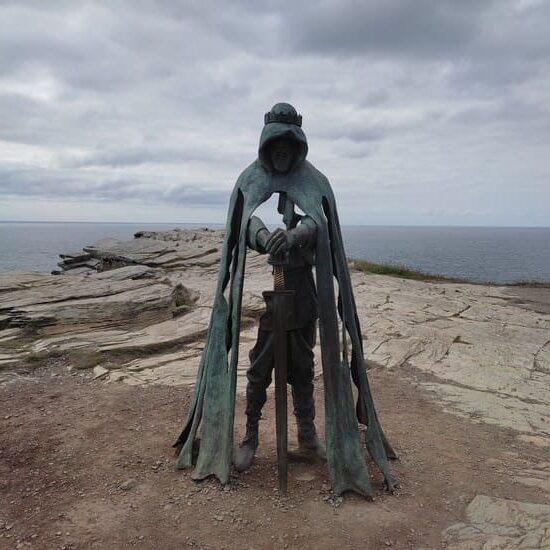 East or West – It would be hard to choose
My car-free Cornwall itinerary
All in all, I had ten days to spend in this part of the country. I hit most of the major attractions (but had to skip a couple) as well as some special events that are not always available.
Here is my actual itinerary:
Day 1 – Travel from London to Penzance, Cornwall (4 nights in Penzance)
Day 2 – Exploring Penzance and relaxation
Day 3 – Hike from Minack Theater to Land's End
Day 4 – Hike to St. Ives
Day 5 – Check-out hotel, Visit to St. Michael's Mount, travel to Truro (1 night in Truro)
Day 6 – Travel onwards to Wadebridge, Visit Royal Cornwall Show, (1 night in Wadebridge)
Day 7 – Travel onwards to Tintagel, explore town and area (2 nights in Tintagel)
Day 8 – St Nectan's Glen and Tintagel Castle
Day 9 – Travel to Bodmin, explore town, visit Lanhydrock, Bodmin Train Murder Event, Bodmin Jail Hotel (1 night in Bodmin)
Day 10 – Return to London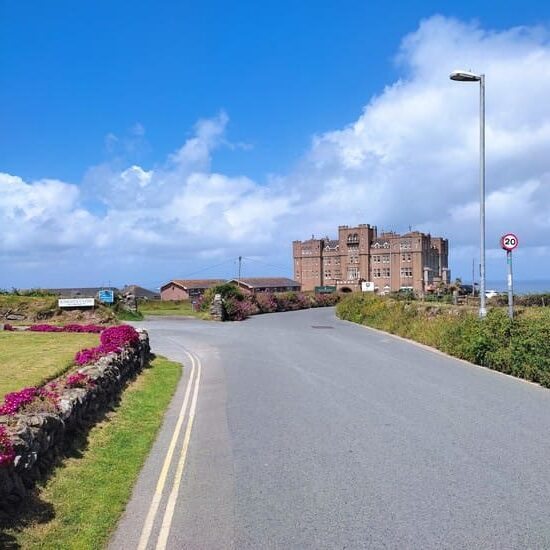 So what worked and what didn't?
Without a car, your first (or last if you went the other way around) stop definitely should be either Penzance or St. Ives. Either one is easily reached by train from London and there are bus connections between the two so you can get to all the important destinations in the Western Corner of the country.
Penzance
My first day was spent touring the town of Penzance, two days hiking, and on the last day (on my way to the next stop) I visited St. Michael's Mount.
I very much enjoyed exploring Penzance but if your time is short or there is something else you would rather see, you could probably cut some time out there. As it was rainy on my first day in Cornwall, exploring the town worked well for me.
The scenery in Cornwall is just stunning so I definitely recommend a hike! I went on two hikes but it will depend on what you enjoy.
If I had to choose, I would probably vote for the hike from Minack Theater to Land's End.
St. Michael's Mount is an absolute must-see. Do not skip this on your itinerary! I was a bit rushed as I was travelling onwards the same day. But for most visitors about 3 hours should be sufficient to see this jewel.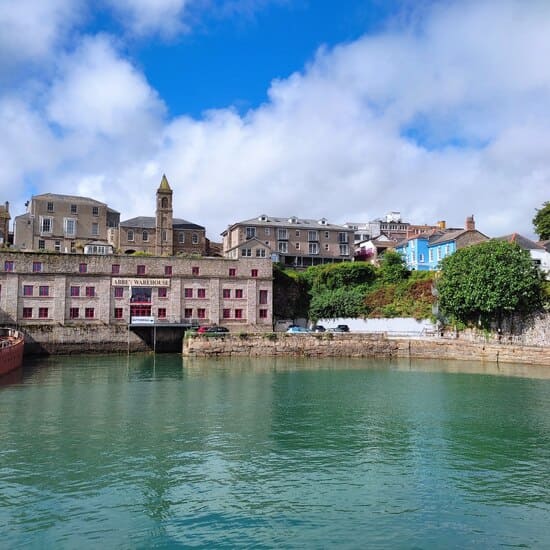 Truro
To be honest, this stop may not be absolutely necessary. I enjoyed the atmosphere of this small University town and the Cathedral is impressive but if you are on a tight schedule it could be skipped.
The main reason I stayed here was travelling convenience. As I didn't leave Penzance until mid-afternoon getting to Wadebridge/Tintagel would have been difficult.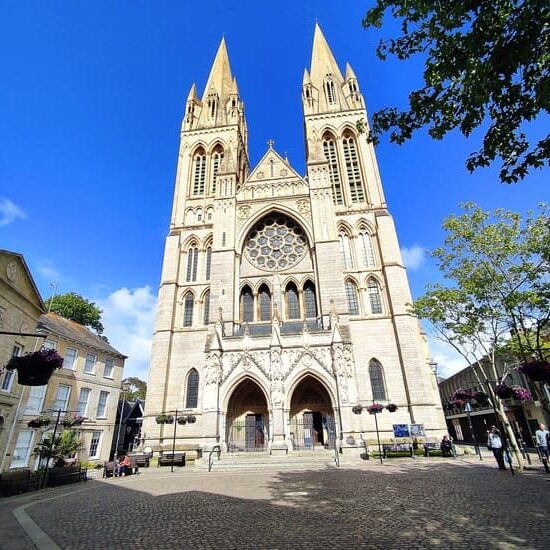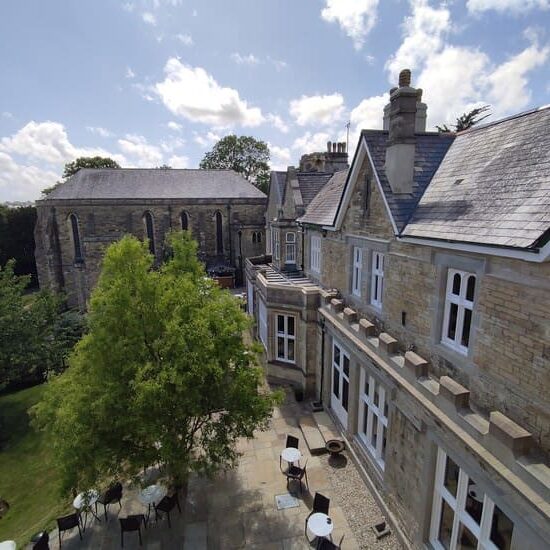 Wadebridge
Wadebridge is a cute little town but not tourist central. Most of the year it will probably not makes its way on a Cornwall travel itinerary.
However, I happened to be travelling during the week of the Royal Cornwall Show. If you are there at the same time, I do recommend visiting it. You can read all about my experience at the Royal Cornwall Show here.
Obviously, the Royal Cornwall Show is only a couple of days a year so Wadebridge can be skipped on most itineraries (as there is so much else to see).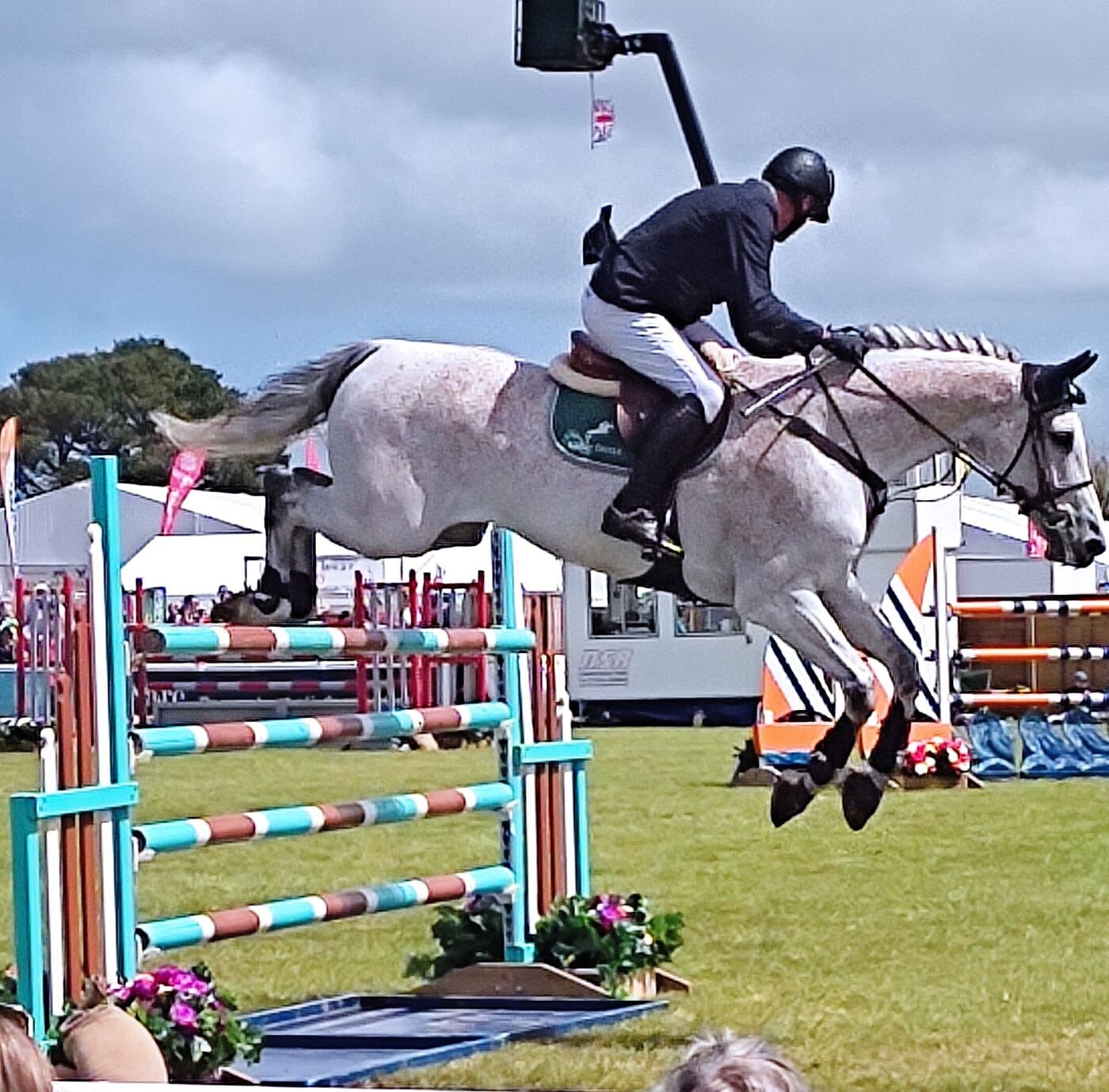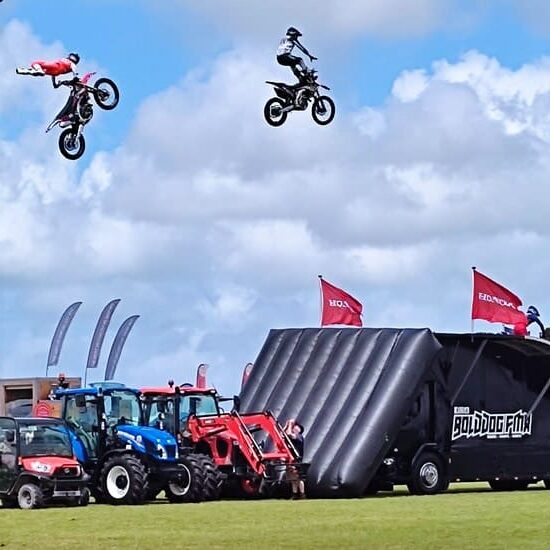 Tintagel
I stayed two nights and feel that was the minimum. It was enough time to see the sights in Tintagel but an extra day would have been a chance to visit Port Isaac.
My absolute highlight on this trip and not to be missed!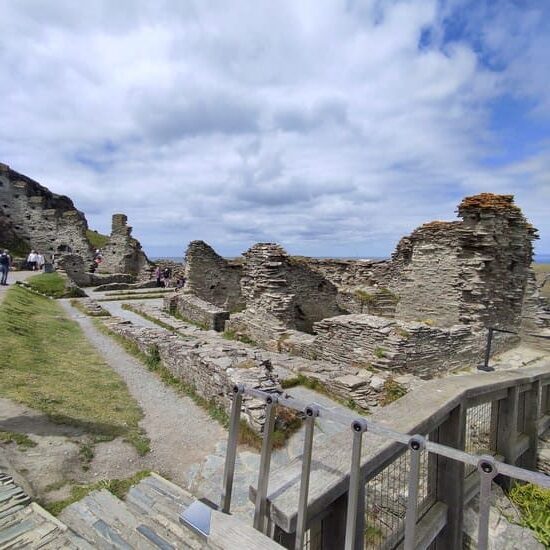 Bodmin
To my surprise Bodmin was another highlight. Staying one night was fine. Two would have been better as you could visit Bodmin Moor and tour the Bodmin Jail.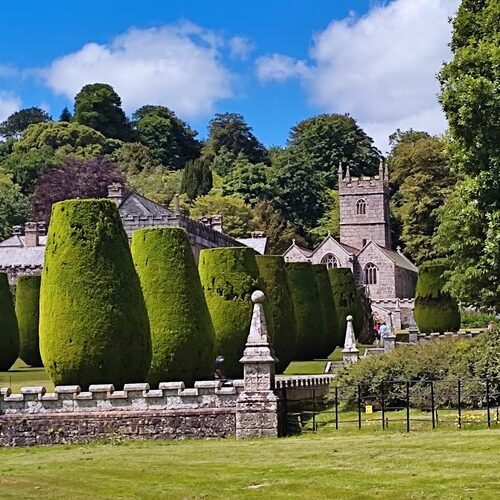 What did I miss?
Even though I did see a lot while travelling through Cornwall, there was a lot more to see.
Here are some other Cornish attractions I would have loved to visit and would try to see next time:
Eden Project – Eco attraction with domes in an abandoned clay pit. Good for rainy days but somewhat pricey.
Lost Gardens of Heligan – Beautiful botanical garden
Trebah Gardens – And another botanical garden
Port Isaac – Made famous as Portwenn in the TV show Doc Martin
Geevor Tin Mine –  Heritage attraction that showcases the mining history of Cornwall
Newquay – Known for sandy beaches and surfing
And there is honestly so much more… I definitely will have to return to Cornwall as there is just so much to see and do!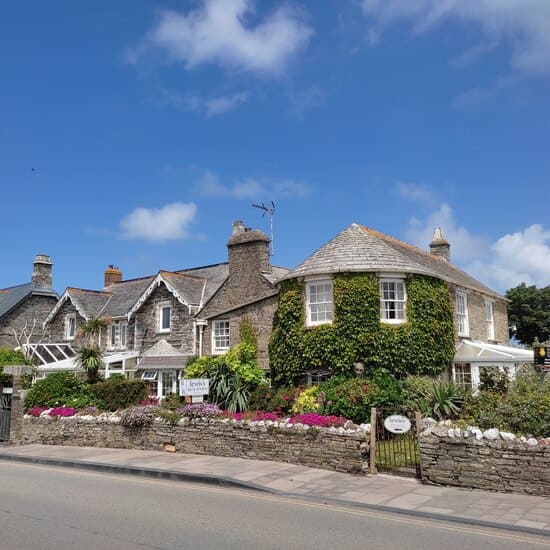 Though I wish I had seen even more, there is very little I would change on my itinerary. I think it was fairly close to optimal for me.
However, as many will have only one week in Cornwall, I have come up with a condensed version of my trip that fits most of what I saw in one week.
Revised Itinerary for a 7 night trip
Day 1 – Travel from London to St. Ives or Penzance, Cornwall and explore the town (3 nights in St. Ives)
Day 2 – Hike from Land's End to Minack Theater, maybe still explore Penzance
Day 3 – Visit St. Michael's Mount and Penzance
Day 4 – Travel to Tintagel, explore town (2 nights in Tintagel)
Day 5 – St Nectan's Glen and Tintagel Castle
Day 6 – Travel to Bodmin, explore town, visit Lanhydrock, Bodmin Train Murder Event, Bodmin Jail Hotel (1 night in Bodmin)
Day 7 – Tour Bodmin Jail Hotel, return to London
And there you have it – my best itinerary for one week in Cornwall. What about you? Do you have a favorite place in the land of King Arthur?