Encinitas, CA, offers not only one but two popular botanical gardens: the San Diego Botanic Garden and the Meditation Gardens of the Self-Realization Fellowship. So which one should you visit? During my recent trip to Southern California I visited both in one day and...
read more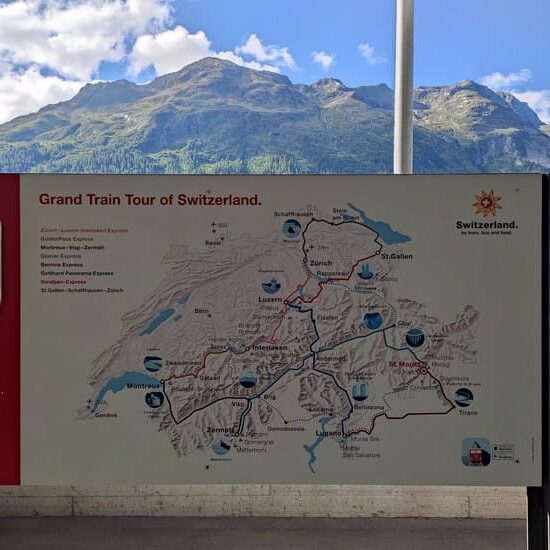 Are you planning a trip to Switzerland but are unsure which of the most iconic train journeys to take - Glacier Express or Bernina Express? During my Interrail trip to Switzerland last summer I had a chance to try out both: the Glacier Express from Zermatt to St...
read more
It isn't easy to find a great itinerary for Cornwall without a car. For many years Cornwall was on my bucket list - I wanted to visit but I wasn't sure I could make it work without a car. Well, in 2022 I finally went for it and I am happy to report that yes indeed,...
read more
The town of Tintagel and especially Tintagel Castle have a magical atmosphere - shrouded in mystery and history. Whether or not this was the birthplace of King Arthur is debatable, but Tintagel certainly has been an important historic site. When I was planning my trip...
read more